Medicinal Mushroom Solutions for the Mind and Body.
Support your organ systems and biological functions
At Cognitive Function we've crafted solutions to fit within your current routine or to build a new ritual around. We believe in creating time and space to reconnect with your body and give it the support it needs.
Try our Gummies!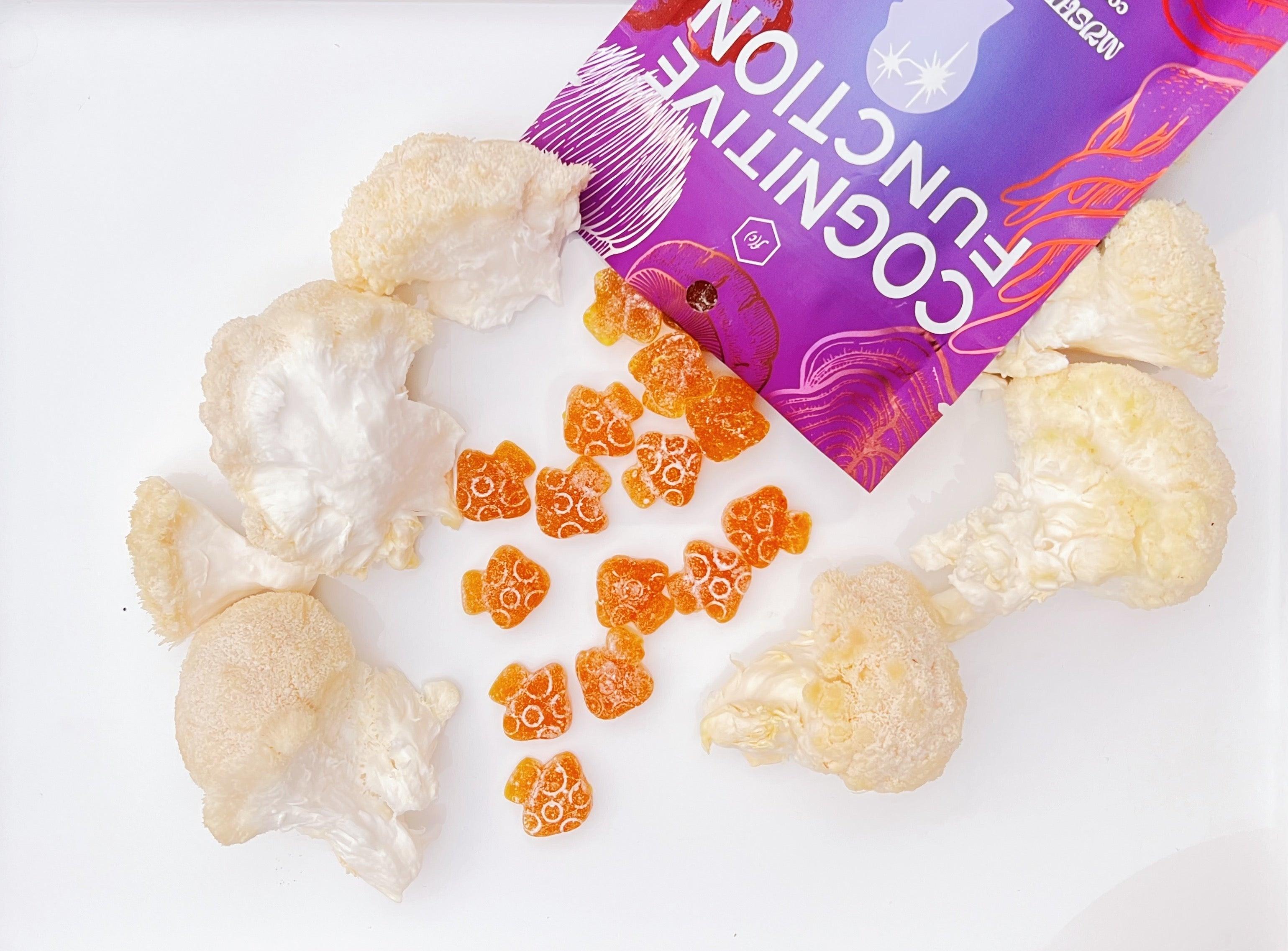 Our new favorite treat to nibble on! Our Brain Candy gummies feature 250mg of Lion's Mane mushroom fruiting bodies. We take pride in sourcing from small, U.S. consciously cultivated mushroom farmers located primary in our neck of the woods here in the Pacific Northwest. Enjoy these non-psychoacitve, lemon flavored mushroom gummies. 
** New Recyclable Pouches = 99.64% LESS Carbon Emissions Savings per Unit**